Book a Delhi To Ludhiana Taxi on Smart Taxi Service
Ludhiana is one of the financial capital and the largest city of Punjab. It is the most loving city of Punjab and also, the fastest-growing city in India. Ludhiana is the land of industries, institutions, and the land of amazing gurudwaras. If you want to go Ludhiana for your business purpose, Any Occasion, Going to relatives home or any other work. You can hassle-free visit our website Smart taxi Service and book an online cab service from Delhi to Ludhiana at a reasonable fare. Ludhiana is located at a distance of 313kilometers from Delhi. Our drivers can cover Delhi to Ludhiana distance within 5 to 6hrs depending on traffic conditions. We also provide Delhi to Ludhiana taxi services for one-way, round tours, and Airport transfer services at the cheapest cab fare.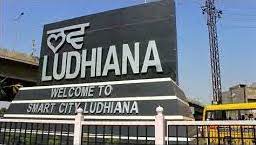 We have a fleet of luxury cabs including Hatchback, Minivans, Innova, Sedans, SUVs. You can choose any of them for Delhi to Ludhiana cab service.
Why Did You Choose Our cab from Delhi To Ludhiana?
Safe and sanitized cabs
No cancellation Fee
Affordable taxi rates
No additional cost
On-time service
No waiting charges
24*7 day Support
Our Cab Services From Delhi To Ludhiana
Smart taxi Service offers you reliable and comfortable car rental services. Passengers can also hire one-way, round-trip, and airport transportation services from Delhi to Ludhiana taxi at reasonable fares.
One Way Taxi Services
Passengers can also book our one-way Taxi Services From Delhi to Ludhiana at a reasonable taxi fare.
Round Tours Taxi Services
If passengers want to take a round trip from Delhi to Ludhiana, you can book our round trip taxi services.
Pick up and Drop Services
We also provide Pick up and Drop off services from your doorstep. Our drivers will drop off you at your location as per the traveler's preferences.
Airport transfer services
Travelers can also hire Our taxi services from Delhi airport to Ludhiana. Our drivers will pick up you from your doorstep and drive you to your destination.
Hassle-free Book Delhi Airport To Ludhiana Taxi
Are you looking for Delhi Airport to Ludhiana cab? Smart taxi Service provides Airport transportation services as per the need of the travellers. We have a wide range of cabs which one you can choose for Delhi Airport to Ludhiana taxi.
Indra Gandhi International airport is the oldest airport located in the city of Delhi. The distance between Delhi Airport to Ludhiana is 325km via NH 44. Our Drivers will cover this distance within 5hr. Travellers can also hire our Airport transfer taxi service to reach Ludhiana city. Our Drivers will pick you up from your location and safely drop off you at your destination. Moreover, Our Drivers will not charge any additional cost or any other waiting charges.
Our taxi rates are affordable and budget-friendly. So that, everyone can pay for it. Passengers can book various types of cabs like SUVs, sedans, Minivan. We offer quality and well-maintained taxi services as per the preferences of customers. Travellers can also book car rental services for one way and round tours from Delhi Airport to Ludhiana city.
Book Ludhiana To Delhi Airport One way Taxi
Customers can also book a one-way taxi from Ludhiana to Delhi airport. There are different alternative routes available to reach Delhi Airport from Ludhiana. The distance between Ludhiana to Delhi Airport is 378km via NH 44 and NH 706. It takes 6 hrs by taxi. It is the best way to reach Delhi Airport from Ludhiana. We also provide taxi services in local areas of Delhi. Similarly, You can book a taxi from the local areas of Delhi to visit different cities across India. You can hire car rental services from Delhi to Amritsar, Delhi to Jalandhar, Delhi to Chandigarh. We provide car rental services for one way, round trip, Airport transfer services at the lowest taxi fare.
Explore The Ludhiana city with Our Expert Drivers
Ludhiana is a beautiful and amazing city to visit for tourists. There is a lot of Gurudwaras for Sikh worship and historical forts where you can spend your day. If you make up your mind to take a taxi service from Delhi to Ludhiana. You can book a taxi online with us at a reasonable taxi fare. We provide one way and round trip taxi service at the cheapest price. Moreover, Our drivers are familiar with all routes as well as places to visit in Ludhiana. Similarly, you don't need to worry if you have lots of luggage. Our well-mannered drivers are always ready to carry the luggage of the passengers to the car. So, in this way, our expert drivers will make your journey more convenient and relaxed.
About Ludhiana
Ludhiana is the 22nd biggest city in India. It is located on the banks of the river Satluj. It is the Malva region of Punjab. The residence of Ludhiana is called Ludhianvi. It is the best city in India with great business in one minute. Hence, many industrialists would like to open their industries in Ludhiana. Moreover, it produces more than fifty per cent of India's bicycle consumption more than 10 million each year. Many spare parts of the expensive cars such as BMW, Audi, or the Mercedes Benz are produced in Ludhiana.
Famous Places To Visit In Ludhiana
Ludhiana is a fantastic place with lots of Amazing Parks, Malls, Gurudwara's, forts, and Museums. If you are ready to see these amazing places, you can also book online Delhi to Ludhiana taxi service with us.
Famous Gurudwara's
Gurudwara Nanaksar Jagroan
Shri Manji Sahib Gurudwara
Dukh Niwaran Sahib Gurudwara
Forts and Museum
Maharaja Ranjit Singh War Museum
Punjab Agriculture University Museum
International Sikh Museum
Parks and Malls
Hardy's World (water park)
Choose Multiple Taxi Options:
Sedan: Hire for 3 to 4 people. There have the following categories of sedans, you can choose any of them for your hassle-free trip.
Maruti Suzuki Dzire
Honda City
Tata Tigor
BMW 3-Series
SUV (Sports Utility Vehicle): Hire for 5 to 6 people. We offer the following categories as shown below:
Honda City
Toyota Fortuner
Ford EcoSport
Minivan: Hire for 6 to 7 people. We offer the following categories of Minivan. You can choose as per your wish.
Toyota Innova Crysta
Mahindra Marazzo
Honda BR-v
Mercedes-Benz V-Class
Hatchback: Hire for 4 to 5 people. following are the types of hatchback which one you can book a cab service for Delhi to Ludhiana
Maruti Suzuki Alto
Hyundai i10
Maruti Suzuki Swift
In last if you want to get a taxi from Delhi to Ludhiana, visit our site Smart Taxi Service and get cab services @15% discounted rates. Our Customer support team has been 24 hours per day available at your service. If you have any queries regarding your trip, you can hassle-free contact us at +91 7889201188.
Important Links Amritsar
Amritsar To Mohali Taxi | Amritsar to Chintpurni Taxi | Amritsar to Manali Taxi | Amritsar to Delhi Taxi | Amritsar to Ambala Taxi | Amritsar to Chandigarh Taxi | Amritsar to Jwalaji Taxi | Amritsar to Jalandhar Taxi | Amritsar to Mussoorie Taxi |Amritsar to Katra Taxi | Amritsar to Dalhousie Taxi | Amritsar to Haridwar Taxi | Amritsar to Ludhiana Taxi | Amritsar to Dharamshala Taxi | Amritsar to Srinagar Taxi | Amritsar to Palampur taxi | Amritsar to Bathinda Taxi | Amritsar to Jammu Taxi | Amritsar to Shimla taxi | Amritsar to Kasol Taxi | Amritsar to Pathankot Taxi | Amritsar to Dehradun Taxi | Amritsar to Ferozepur Taxi | Amritsar to Patiala Taxi | Amritsar to Una Taxi | Amritsar to Sangrur Taxi | Local Taxi Service in Amritsar
Important Links Delhi
Delhi to Amritsar Taxi | Delhi to Nagpur Taxi | Delhi to Saharanpur Taxi | Delhi to Coorg Taxi | Delhi to Mathura Taxi | Delhi to Vrindavan Taxi | Delhi to Mysore Taxi | Delhi to Bathinda Taxi | Delhi to Patiala Taxi | Delhi to Pathankot Taxi | Delhi to Palampur Taxi | Delhi to Varanasi Taxi | Delhi to Agra Taxi | Delhi to Moradabad Taxi | Delhi To Bareilly Taxi | Delhi To Lucknow Taxi | Delhi To Manali Taxi | Delhi To Mohali Taxi | Delhi to Chandigarh Taxi | Delhi To Jammu Taxi | Delhi to Dharamshala Taxi
Other Important Links
Chandigarh to Delhi Taxi | Chandigarh to Manali Taxi | Chandigarh to Shimla Taxi | Chandigarh to Kasol Taxi |Jalandhar to Delhi Taxi | Mohali to Manali Taxi | Rishikesh to Kedarnath Taxi | Ludhiana to Delhi Taxi | Mohali to Delhi Taxi | Jim Corbett to Delhi Taxi | Bathinda to Delhi Taxi | Kanpur to Delhi Taxi | Haridwar to Delhi Taxi | Haridwar to Mussoorie Taxi | Haldwani to Delhi Taxi | Vadodara to Ahmedabad Taxi | Haldwani to Nainital Taxi