Book an Amritsar to Dalhousie Taxi on Smart Taxi Service
Dalhousie is a picturesque travel destination in India where you can have a memorable time with your loved ones. There are multiple ways to reach this destination. Including booking a cab/taxi from Amritsar to Dalhousie or opting for other private and public transportation options. During your road trip from Amritsar to Dalhousie, you will have the chance to admire the stunning natural scenery. You can also book a car from the Amritsar airport to Dalhousie for a smooth and stress-free journey at an economical price. If you're starting your trip from Amritsar, you can also take advantage of the Amritsar to Dalhousie taxi services. To arrange a taxi, you can easily make an online reservation on Smart Taxi Service.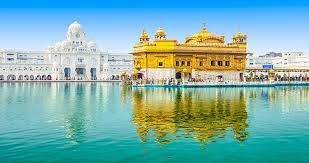 Distance Covered by Amritsar to Dalhousie Taxi
The driving distance from Amritsar to Dalhousie is approximately 199 kilometers. Because, This distance may vary if you alter the route. The duration of the journey is also influenced by your driving speed and the amount of time you spend making stops. During the trip, you will have several opportunities to take breaks and refresh yourself.
Amritsar to Dalhousie Taxi Fare
Various Amritsar to Dalhousie car rental options is available where you can also rent a taxi for the journey. Booking on Smart Taxi Service offers enticing discounts and promotions. The starting price for a one-way trip from Amritsar to Dalhousie by taxi is INR XXXX. The cost for outstation cab booking may vary based on the date, time of travel, and the car model you choose. Additionally, it's possible to book a cab for the return journey from Dalhousie to Amritsar via Smart taxi Service.
Amritsar to Dalhousie Taxi Rental Services
It is possible to find a taxi for the journey from Amritsar to Dalhousie at any time of the year. You have the flexibility to tailor your tour package to your specific needs. In addition to taxis, there are various car rental options available at varying prices in Amritsar. Smart taxi Service offers a dependable car rental service with a wide range of options to enhance your journey. Based on your preferences, you can also book a hatchback, sedan, or SUV. The Smart taxi Service platform lists several car models to choose from. You can evaluate the ratings of each taxi before making a reservation and view the profile of each driver. All drivers listed on the Smart taxi Service portal are courteous and well-trained, ensuring a comfortable journey.
Online Cab Booking with Smart Taxi Service
To make a taxi reservation, visit the official website of Smart taxi Service. Enter all the necessary information, including your destination and departure date. You will find a list of all the available Amritsar to Dalhousie taxis for your journey. Additionally, you have the option of booking a one way or round-trip cab/taxi from Amritsar to Dalhousie. For a seamless booking experience, you can also contact the customer service of Smart taxi Service.
In light of the COVID-19 situation, all safety protocols are being strictly followed. Including regular sanitization of cabs and mandatory mask-wearing by both drivers and passengers. The process of booking a taxi from Amritsar to Dalhousie is simple – simply log into the official Smart taxi Service portal and provide your details for the reservation. You will receive a list of car options at different prices. Choose a ride for your travel date and enjoy a comfortable journey.
Things To Know About Dalhousie(Amritsar to Dalhousie Taxi)
Similarly, Dalhousie is a well-known hill station located in Himachal Pradesh, India. Surrounded by majestic peaks, deep valleys, and rolling green meadows, it is a perfect escape from the hustle and bustle of city life. If you're planning a trip to Dalhousie, here are a few things you should know. Dalhousie was established as a colonial hill station by the British in the 19th century. It is named after Lord Dalhousie, who served as the Governor-General of India from 1848 to 1856. Today, the town is a popular tourist destination and a melting pot of different cultures and traditions. Dalhousie experiences a pleasant climate throughout the year, but the best time to visit is from April to June and from September to November.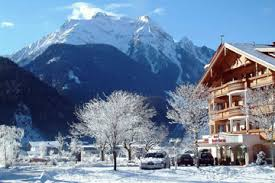 During these months, the temperature remains between 15-25°C, making it ideal for outdoor activities and sightseeing. The stunning natural beauty of Dalhousie is what attracts tourists from far and wide. Some of the popular tourist spots in the area include Kalatop Wildlife Sanctuary, Chamba, and Khajjiar. If you're an adventure junkie, you'll love Dalhousie. The town offers a range of activities, including trekking, camping, and paragliding. So, The most popular trekking trails are Dainkund Peak, Bharamahal, and Bara Banghal. For a hassle free stay you can avail taxi services in Dalhousie and enjoy the beauty of the place.
Dalhousie is famous for its local cuisine, which is a blend of Punjabi and Himachali flavors. Some of the popular dishes you must try to include Siddu, Chana Madra, and Patande. You can also find a range of street food options, including samosas, pakoras, and kachoris.
Things to know about Amritsar(Amritsar to Dalhousie Taxi)
Amritsar is a bustling city located in the state of Punjab, India. Known for its rich history, cultural significance, and spiritual heritage, Amritsar attracts millions of visitors each year. Whether you are planning a visit or simply want to learn more about this fascinating city, here are some important things to know about Amritsar. Amritsar has a rich and storied history that dates back to the 16th century. It has been an important center of the Sikh religion for centuries and has played a significant role in India's independence movement. The city was also the site of the Jallianwala Bagh massacre of 1919, when British troops opened fire on peaceful protesters, killing hundreds of people.
Amritsar is a shopper's paradise, offering a wide variety of traditional Punjabi clothing, jewelry, and handicrafts. The city is famous for its Phulkari embroidery a type of hand-stitched fabric that is highly prized by collectors. Whether you are looking for souvenirs or simply want to pick up a few gifts for friends and family, Amritsar has something for everyone. To move around the city with comfort and ease avail car rental services in Amritsar with Smart Taxi Service.
Amritsar is famous for its delicious Punjabi cuisine, which includes dishes like butter chicken, tandoori chicken, and naan bread. The city is also known for its street food, including the famous Amritsari kulcha, a type of stuffed flatbread. Whether you are a foodie or simply enjoy trying new things, Amritsar is a great place to indulge your taste buds.
Frequently Asked Questions for Amritsar to Dalhousie Taxi Booking
How many different types of taxis are available in Amritsar?
Currently, there are approximately 3 types of cars available in Amritsar: Hatchback, Sedan as well as SUV.
What is the most cost-effective taxi option in Amritsar?
The most economical taxi option in Amritsar is the Hatchback.
What are the available taxi booking options in Amritsar?

Users of Smart Taxi Service can access the following types of taxis in Amritsar:

Outstation taxis: Smart taxi Service provides outstation taxis with All India Tourist Permits (AITP) for travel between two different cities.
Car rentals: Smart taxi Service offers AITP vehicles for inter-city and intra-city car rentals, subject to full vehicle bookings.
Airport transfers: Smart taxi Service offers dedicated airport connectivity to and from the airport, which is only for intra-city travel and does not allow inter-city airport transfers.
What are the payment options for booking a taxi on Smart taxi Service?
Smart taxi Service currently offers two payment options to its users, including the base fare, relevant taxes, and any other additional fees, services or convenience fees charged by Smart taxi Service:

1. Prepaid option: In this case, the user pays the entire booking amount at the time of booking.
2. Part-payment option: In this case, the user is required to pay a specific booking percentage as well as the remaining balance is to be paid to the taxi driver at the time of check-in.
Is the payment inclusive of expenses such as tolls, parking fees, etc.?
No, the taxi payment does not include expenses such as toll charges, permit fees, parking fees, entry fees, service tax, or any other government-imposed taxes. These expenses are to be paid directly to the driver by the user as needed.
Do I need to bring an ID proof when using the taxi services on Smart taxi Service?
Yes, you need to carry a photo ID proof to assist the driver in identifying you at the time of check-in.
How much would a taxi from Amritsar to Dalhousie cost?
The taxi fare from Amritsar to Dalhousie is INR XXXX for a one-way trip and INR XXXX for a round trip.
How long does it take to travel from Amritsar to Dalhousie by taxi?
The distance between Amritsar and Dalhousie by car is 199 km and it will take approximately 4 hours and 38 minutes, excluding any breaks.
What is the minimum fare for a taxi from Amritsar to Dalhousie?
The minimum fare for a taxi from Amritsar to Dalhousie is INR XXXX.
What is the maximum fare for a taxi from Amritsar to Dalhousie?
The maximum fare for a taxi from Amritsar to Dalhousie is INR XXXX.
What are the available options for taxis from Amritsar to Dalhousie?
Travelers can find the best deals on taxi booking from Amritsar to Dalhousie. Car rental services from Amritsar to Dalhousie are available for all types of cars including Hatchback, Sedan, and SUV.
Important Links Amritsar
Amritsar To Mohali Taxi, Amritsar to Chintpurni Taxi, Amritsar to Manali Taxi, Amritsar to Delhi Taxi, Amritsar to Ambala Taxi, Amritsar to Chandigarh Taxi, Amritsar to Jwalaji Taxi, Amritsar to Jalandhar Taxi, Amritsar to Mussoorie Taxi, Amritsar to Katra Taxi, Amritsar to Haridwar Taxi, Amritsar to Ludhiana Taxi, Amritsar to Dharamshala Taxi, Amritsar to Srinagar Taxi, Amritsar to Palampur taxi, Amritsar to Bathinda Taxi, Amritsar to Jammu Taxi, Amritsar to Shimla taxi, Amritsar to Kasol Taxi, Amritsar to Pathankot Taxi
Important Links Delhi
Delhi to Amritsar Taxi, Delhi to Nagpur Taxi, Delhi to Saharanpur Taxi, Delhi to Coorg Taxi, Delhi to Mathura Taxi, Delhi to Vrindavan Taxi, Delhi to Mysore Taxi, Delhi to Bathinda Taxi, Delhi to Patiala Taxi, Delhi to Pathankot Taxi, Delhi to Palampur Taxi, Delhi to Varanasi Taxi, Delhi to Agra Taxi, Delhi to Moradabad Taxi, Delhi To Bareilly Taxi, Delhi To Lucknow Taxi, Delhi To Manali Taxi, Delhi To Mohali Taxi, Delhi To Ludhiana Taxi, Delhi to Chandigarh Taxi, Delhi To Jammu Taxi, Delhi to Dharamshala Taxi
Other Important Links
Chandigarh to Delhi Taxi, Chandigarh to Manali Taxi, Jalandhar to Delhi Taxi, Mohali to Manali Taxi, Rishikesh to Kedarnath Taxi, Ludhiana to Delhi Taxi, Mohali to Delhi Taxi